AvSport of Lock Haven -- 353 Proctor Street, Lock Haven PA 17745
---
Touch the Sky at the Birthplace of Sport Aviationtm
Piper Memorial Airport, Lock Haven PA.
| | | |
| --- | --- | --- |
| | AvSport of Lock Haven is an FAR Part 61 Flight School, registered with the Transportation Security Administration as an approved Alien Flight Student Program provider. | |
| | As an FAA Safety Team approved training provider, AvSport of Lock Haven offers courses eligible for both WINGS and AMT Award credit. | |
| | AvSport of Lock Haven is an AOPA Flight Training Excellence Award nominee | |
* Estimated cost, plus 6% state sales tax. Includes a fuel surcharge which may vary with prevailing energy costs. Does not include FAA testing fees or any required medical certification. Based on our standard prepaid training packages, at minimum flight hours needed to meet FAA training requirements. Your mileage may vary. Certain weight, height, and health restrictions apply. We regret that our Light Sport Aircraft cannot safely carry passengers weighing in excess of 250 pounds. Students must sign our standard Liability Waiver form.
HOURS:
AvSport Business Hours
NEW:
Unmanned Aerial System (Drone) Pilot In Command training
Next course runs Tu - Th, 10 - 12 January 2017.
Five student limit. Reserve now, first come, first served
NEWS:
Flight School Announces 2017 Training Schedule
SIM:
Simulator Club Annual Memberships available
TALK:
Our Chief Flight Instructor moderates the
discussion forums on Sport Pilot Talk .com
EXPO:
AvSport is proud to support the US Sport Aviation EXPO
MEMORIAM:
Remembering Col. Mary S. Feik
UPCOMING:
11 January 2017, 8 PM EST: Where's My Flying Car?
EAA Webinar (FAA Safety Team Wings Award credit offered)
ADMIN:
AvSport 2016 Annual Report
SPRING:
Spring Quarter Intensive Training, 12 March - 15 April 2017
Reserve now! Only one slot remaining (first come, first served)
SUMMER:
Summer Quarter Intensive Training, 9 July - 12 August 2017
Reserve now! Only four students will be scheduled (first come, first served)
FALL:
Fall Quarter Intensive Training, 1 October - 4 November 2017
Reserve now! Only four students will be scheduled (first come, first served)
COST:
The Bottom Line
SEE:
AvSport Image Gallery
READ:
AvSport Publications
STUDY:
PowerPoint Lessons
SING:
Aviation Folk Songs
VIEW:
AvSport Video Gallery
ASK:
Ask Dr. Wilbur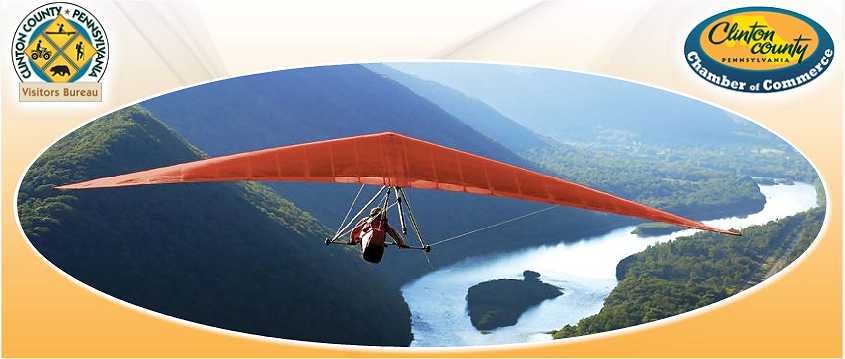 | | | |
| --- | --- | --- |
| | | |

If you can drive, you can fly!
---
.

.

|- Home -|- Menu -|- About -|- Instruction -|- Aircraft -|- Maintenance -|- Events -|- Press Kit -|- Contact -|- Search -|
Copyright © AvSport of Lock Haven, a subsidiary of Microcomm Consulting
This page last updated 5 January 2017


Top of Page