AvSport of Lock Haven -- 353 Proctor Street, Lock Haven PA 17745
---
Wear Your Wings
Excerpt from Winging It! With Dr. Paul: Forty Tales Your Flight Instructor Never Told You (copyright © 1989 by H. Paul Shuch)
Have you earned your Wings yet? Not the ones which empower you to endanger the lives of innocent civilians, but rather the ones which help prevent you, while exercising the privileges of your pilot certificate, from endangering the lives of innocent civilians.
I'm talking about the joint FAA/GAMA Pilot Proficiency Program, otherwise known as the "Wings" training. Designed both to promote recurrency training and to provide recognition for those pilots striving to maintain currency, "Wings" is a chance for you earn a handsome certificate, a nice tie tack or lapel pin, and the good feeling that comes from making yourself just a bit safer in the skies.
The FAA Pilot Proficiency Program started in the summer of 1977, as an attempt to reduce the number of general aviation accidents attributed to pilot error. The original intent was to reinforce the Biennial Flight Review, by giving pilots an incentive to receive some recurrency training in the "in-between" years. The first pilot to receive the required training, a Doctor from the Midwest, came home from his day at the airport enthused, but empty-handed. When asked by his wife what he had to show for his efforts and accomplishment, he pointed to an entry in his logbook. Feeling safe pilots deserve more recognition than that, the faithful frau reportedly disappeared into her sewing room, emerging with a small brass safety pin which she ceremoniously affixed to her spouse's lapel, and the FAA "Safety Pin" was born. Later versions embellished the safety pin motif by adding a Piper Cub profile, all of which ultimately evolved into the current pilot's wings, offered in six versions (corresponding to one's number of years of participation in the program.)
Unlike the loosely structured Biennial Flight Review (discussed elsewhere in these pages) the requirements for a Wings award are clearly spelled out in an Advisory Circular. Participants must, within a specified period, attend a Safety Seminar (like the ones advertised in the yellow FAA fliers you get in the mail from time to time), and receive from any CFI three hours of logged dual instruction, one each devoted to takeoffs and landings, airwork, and instrument flight. The training is not a "checkride" (you can't fail it), and can be fun for instructor and instructee alike. I know, because I've given the Wings training to about a dozen pilots, and taken it six times myself (OK, so some of us are slow learners!)
Twelve months after receiving your first Wings, you can go through the program again (same basic curriculum; the basics of flying don't change much from year to year) for the next level. By Step V you're ready for the coveted Diamond Wings (well, really a glass chip), which require, in addition to the training, a records check to verify that you've been accident and violation free for the past five years. But that's really a formality, because records indicate that few regular participants in the Wings program are ever involved in an aviation accident! Reason enough to participate, don't you think?
Now I know it's arguable whether wings training made all those pilots safe, or whether the only people who participate in the program are already safe pilots. I'm not going to claim a causal relationship here, but the insurance industry (traditionally hard-nosed about such things) apparently does. A few underwriters, I'm told, are now offering premium reductions to policyholders who receive Wings training every year.
For those who resent the FAA mandating BFR's, Wings is a blessing. It's fun. It promotes safety. It provides recognition. And it's purely voluntary.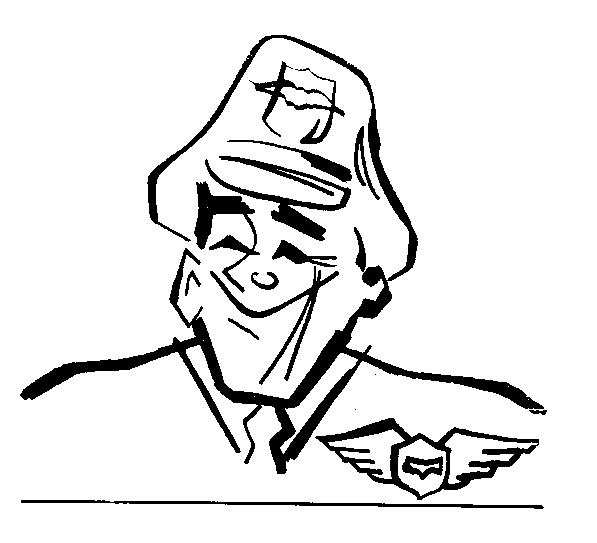 If you can drive, you can fly!
---
.

.

|- Home -|- Menu -|- About -|- Instruction -|- Aircraft -|- Maintenance -|- Events -|- Press Kit -|- Contact -|- Search -|
Copyright © AvSport of Lock Haven, a subsidiary of Microcomm Consulting
This page last updated 1 June 2010


Top of Page